NaPoWriMo Day 3
Challenge: write a sea shanty (or shantey, or chanty, or chantey — there's a good deal of disagreement regarding the spelling!). Anyway, these are poems in the forms of songs, strongly rhymed and rhythmic, that sailors might sing while hauling on ropes and performing other sea-going labors. Probably the two most famous sea shanties are What Shall We Do With A Drunken Sailor? and Blow the Man...
3 tags
NaPoWriMo Day 2
Here's what I understand of Nirvana: People fight to attain it. Achieve it. Then fall out of it. The place is more of a purpose. The purpose is to always find your way back to it.   I try to repeat that night. I try to find that night again and again. Sometimes, I slip back through small things—a red veined leaf pressed to flat to the bed of a shallow stream. Sometimes, I slip through...
3 tags
NaPoWriMo: Day 1
Prompt: Write a poem that has the same first line as another poem. Because it burned, I kept returning. My ember: a memory of dark juniper trees en pointe and a beardless moon, its naked chin provocative and pierced with a grin. And I didn't recall the salad. I replaced that ashy part with a coffee because steam rises with more nostalgic clarity than lettuce leaves in a plastic container that I...
2 tags
Mornings at Blackwater by Mary Oliver
For years, every morning, I drank from Blackwater Pond. It was flavored with oak leaves and also, no doubt, the feet of ducks. And always it assuaged me from the dry bowl of the very far past. What I want to say is that the past is the past, and the present is what your life is, and you are capable of choosing what that will be, darling citizen. So come to the pond, or the river of your...
2 tags
Bookshelf Porn →
6 tags
5: A Hazard of Hearts (1987)
For my birthday, a friend gifted me a collection of 60 movies that span from the 1930s to the 1990s. So here we go! Based on the romance novel by Barbara Cartland, A Hazard of Hearts stars a very young Helena Bonham Carter as unfortunate Serena Staverly who is won in a gambling game by the mysterious and broody Lord Justin Vulcan. (I still cannot get over that our hero's name is Vulcan!...
1 tag
When my friend surprises me with a poetry book
Mini Summer Reviews
Romantics Anonymous (2011) Language: French Any movie that sews "I Have Confidence" from The Sound of Music into its story earns crazy points in my mind. This is a ridiculously sweet movie about two timid chocolatiers. The Conformist (1970) Language: Italian When we first started this movie, we were confused about whether its language of origin was French or Italian. The DVD menu was...
8 tags
Summer Foreign Films
2 tags
My favorite musical numbers from Devdas (2002)
20 Tips for Revisions →
2 tags
Hymn to the Neck by Amy Gerstler
Tamed by starched collars or looped by the noose, all hail the stem that holds up the frail cranial buttercup. The neck throbs with dread of the guillotine's kiss, while the silly, bracelet-craving wrists chafe in their handcuffs. Your one and only neck, home to glottis, tonsils, and many other highly specialized pieces of meat, is covered with stubble. Three mornings ago, undeserving sinner...
2 tags
The Politics of Narrative: Why I Am a Poet by Lynn...
Jill's a good kid who's had some tough luck. But that's another story. It's a day when the smell of fish from Tib's hash house is so strong you could build a garage on it. We are sit- ting in Izzy's where Carl has just built us a couple of solid highballs. He's okay, Carl is, if you don't count his Roamin' Hands and Rushin' Fingers. Then again, that should be the only trouble we have in...
1 tag
"The world is full of magic things, patiently waiting for our senses to grow..."
– W.B. Yeats
1 tag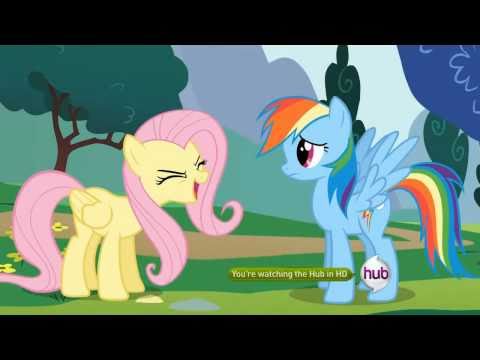 2 tags
"Poetry is the art of grabbing a fleeting moment of human truth and pinning it to..."
– Janet Fitch talks about Calamity Joe by Brendan Constantine on GoodReads
1 tag
2 tags
April Movies
2 tags
"One should always be drunk. That's all that matters; that's our one..."
– From Twenty Prose Poems by Charles Baudelaire
2 tags
Day 24 - Best quote
On the flipside, I could find a reason to quote 30 Rock at any time any day. Off the top of my head: "Live every week like it's shark week." Tracy Jordan "Hugging. How ethnic." Jack Donaughy "Then I'll do to you what my father did to me. Lure you to the edge of the pool with a puppy and push you in." Jack Donaughy "I want to go to...
2 tags
"Gilmore, do you see any of my students falling in love with me? No, and do you..."
– Paris Gellar tutoring poor little high schoolers for the SATs from Gilmore Girls
2 tags
"It makes me so Chan-gry. Oh God, it's happening to me."
– Jeff Winger from Community
2 tags
Day 23 - Most annoying character
I try to forget annoying characters, but currently, it's Kenneth on 30 Rock. I think Jack McBrayer is a great character actor, and I used to love Kenneth. But the show's just beaten him into the ground. The less he's in it, the better.
2 tags
"It will shock you how much it never happened."
– Don Draper, Mad Men
2 tags
Day 22 - Favorite series finale
I love complete TV shows—it's how I prefer my serial viewing to go. So many of the shows I've already mentioned have great endings: Avatar: The Last Airbender The Wire Arrested Development Veronica Mars Buffy the Vampire Slayer So this time I'll go with the classic TV show M*A*S*H. It holds the record for most-tuned-into ending, I believe, and it deserves it.
2 tags
Day 21 - Favorite ship
Even though he had a hideous mustache at one point, I always rooted for Laura and Bill Adama to find happiness together.
2 tags
Day 20 - Favorite kiss
My inner teenage girl can't help but be delighted when Veronica and Logan first lock lips. Some other favorites: Ted and Marshall from How I Met Your Mother (Barney coerces his two pals to kiss and the result is pretty cute) Ned and Chuck in Pushing Daisies (cute cute cute!) Luke and Lorelei in Gilmore Girls
2 tags
Day 19 - Best t.v show cast
2 tags
Day 18 - Favorite title sequence
There's a reason it's a classic. Runners Up: Mad Men Arrested Development Game of Thrones Dexter 
2 tags
"Oh, such rain we had! Eh…it was…delicious!"
– Invader Zim in "The Wettening"
Day 17 - Favorite mini series
I love miniseries a lot. Recently, I've fallen hard for all the Elizabeth Gaskell adaptations on PBS. If you're an Austen aficionado, then this is where you need to go next: North and South Wives and Daughters Cranford Other miniseries I highly recommend: Pride and Prejudice Bleak House Shogun Horatio Hornblower Brideshead Revisited 
Longreads: A Good Man Is Hard to Find (1953) →
longreads: [Fiction] A grandmother's ruminations on a Southern road trip: The grandmother didn't want to go to Florida. She wanted to visit some of her connections in east Tennessee and she was seizing at every chance to change Bailey's mind. Bailey was the son she lived with, her only boy. He was sitting…
2 tags
Day 16 - Your guilty pleasure show
Thanks to the Internet, international television is getting a wider audience in the United States. About a year ago, I discovered Hulu offered korean dramas, and before I knew it, I was hooked like an addict. Check out: The Woman Who Still Wants to Marry Coffee Prince  City Hunter The Princess's Man Join the dark side….of k-dramas!
2 tags
Day 15 - Favorite female character
Without fail, I clapped my hands with delight whenever Laura Roslin showed up in Battlestar Galactica.  Runner Up: Peggy Olson from Mad Men
2 tags
Day 14 - Favorite male character
This was a hard one, but I think it's a toss-up between Zuko and Iroh from Avatar: The Last Airbender. Zuko because it's one of the best character arcs I've seen in a long time. Iroh because he is just awesome, especially with Zuko. Runners Up: Pete Campbell from Mad Men Jack Bristow from Alias 
2 tags
Day 13 - Favorite childhood show
I have a lot of fondness for The Disney Afternoon. For those of you not in elementary school in the 1990s, it was a block of half-hour cartoons that began at 3 PM. It included shows like Duck Tales, Tailspin (featuring Baloo the Bear and characters from The Jungle Book), Rescue Rangers (featuring Chip and Dale and friends) and Darkwing Duck—a caped crusader much like Batman but with less (or as...
2 tags
Day 12 - An episode you've watched more than 5...
Oh geez. I love rewatching TV episodes. I guess I'll choose "Once More With Feeling" from Buffy the Vampire Slayer, which is the musical episode. Favorite lyric: Bunnies aren't just cute like everybody supposes. They've got those hoppy legs and twitchy little noses. And what's with all the carrots? What do they need such good eye sight for anyway? Bunnies!...
2 tags
Day 11 - A show that disappointed you
Check out an older entry to see why. . . . . . . Although I have felt like rewatching it recently.
"I needn't remind an editor that unlike the queen on a white or black..."
– From Dear Editor by Amy Newman
2 tags
Day 10 - A show you thought you wouldn't like but...
In the midst of the mid-00s vampire mania, the CW decided to jump on the bandwagon with its own show: a little teen drama with diaries. I watched the first episode and, like many, could barely contain my eye-rolling. But then a strange thing happened: As the year progressed, people started whispering in shame that they loved The Vampire Diaries. They knew such a confession made them sound lame,...
2 tags
Day 09 - Best scene ever
Back when the 00s were new, people talked about this show called The Wire and how it might be the greatest show on ever made. Being susceptible to peers, I decided to try it out, but only made it through a few episodes before giving it up. Cut to last year: When I decide that no matter what I'm going to watch all five seasons of HBO drama, and I am glad I did it. It's a dark show but...
2 tags
"You come at the king, you best not miss."
– Omar Little from The Wire
2 tags
"Bishop O'Neill: So Father, do you ever have any doubts? Is your faith ever..."
– From the Irish gem Father Ted and the episode known as "Tentacles of Doom"
2 tags
Day 08 - A show everyone should watch
Yesterday, The A.V. Club wrote a post about I Love Lucy because it is rightly so an iconic piece of television history. However, I was surprised to see it also discussed how the show isn't as popular among modern audiences and to see how commenters also gave it a "ho-hum" review. You've probably guessed by now that I am an I Love Lucy fan. It's not just because TV as...
2 tags
Day 07 - Least favorite episode of your favorite...
Oh Betty, Betty, Betty. The third episode in season 5 was the only time I finished a Mad Men episode thinking, Really? It was so … on the nose and not just because of the "we need the audience to like Betty more" storyline. The dialogue was stilted and obvious. Roger and Don's scene toward the end of the episode provides a good example of it. Don: He grew up....